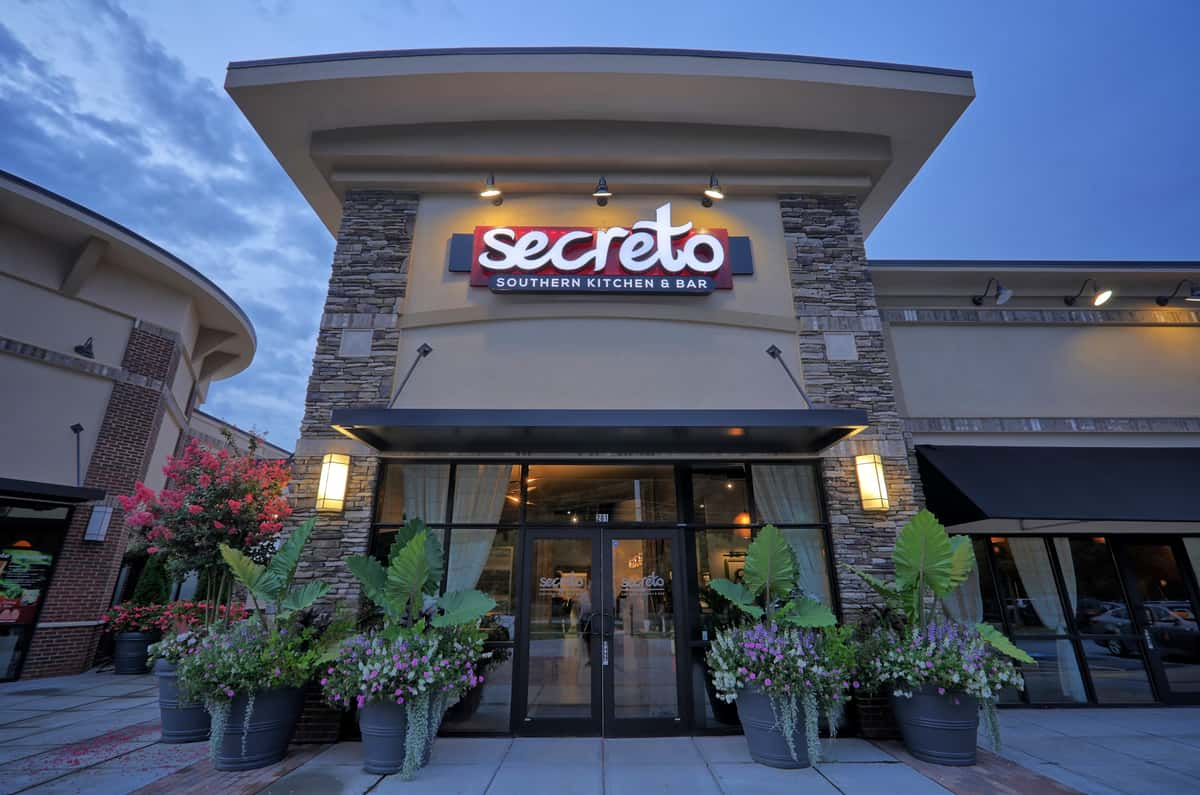 Mother's Day Brunch
Become a VIP
Receive updates on special events, new menu items, menu reviews, and more!
Mother's Day Brunch
Mother's Day Brunch Menu
A two-course prix-fixe Mother's Day Brunch, Sunday May 9th, 2021!

$35 per person | $16 children under 12
excludes tax, gratuity and alcohol
1st course
Red Chile Glazed "Bang Bang" Shrimp
Sesame Ginger Cucumber Salad, Heirloom Tomatoes, Red Onions, Roasted Peanuts.
Belgian Waffles
Strawberry Jam Butter, Warm Maple Syrup.
Fried Green Tomatoes
Pimento Cheese, Strawberry Jalapeño Jam.
Truffle Deviled Eggs
Crispy Prosciutto, Capers.
Avocado Toast
feta, tahini, hardboiled egg, lemon oil
Cobb Salad
Bacon, tomato, blue cheese, avocado, hard boiled eggs, chives, romaine, balsamic vinaigrette
Housemade Granola
Yogurt, Fruit, Honey
Roasted Red Pepper Crab Bisque
Basil Oil, Golden Sherry Drizzle.
2nd Course
Scrambled Eggs |
With Your Choice Of Creamy Stone Ground Grits or Pan Fried Potatoes, Sausage Patties or Applewood Smoked Bacon, Harvest Wheat or Brioche Toast.
Eggs Benedict |
House Made Biscuit, Crab Cakes, Prosciutto, Poached Eggs, Brunch Potatoes, Hollandaise Sauce
Huevos Rancheros |
Smoked Paprika Andouille, Potatoes & Onions, Sunny Side Up Eggs, Pepper Jack Cheese, Tomatillo Sauce, Cilantro Lime Creme.
Grilled Salmon BLT |
Harvest wheat, Applewood Smoked Bacon, Butter Leaf Lettuce, Heirloom Tomatoes, Lemon Garlic Aioli.
Chicken and Biscuit |
Southern Fried Chicken Breast with a Buttermilk Biscuit, smoked Bacon Jalapeño Gravy, Strawberry Jalapeño Jam.
Coastal Shrimp & Grits |
Logan Turnpike Yellow Havarti Cheese Grits, Roasted Tomatoes, Caramelized Onions, Smoked Bacon.
Steak & Eggs |
Grilled Steak, Sunny-Side-Up, Chimichurri, Brunch Potatoes
Brioche French Toast |
Warm Maple Syrup, Fresh Local Strawberries, Bourbon Vanilla Whipped Cream.